You get access to our team of web design heroes with any pricing plan.
You're not alone. We're ready to help you get started. We are here to save your day.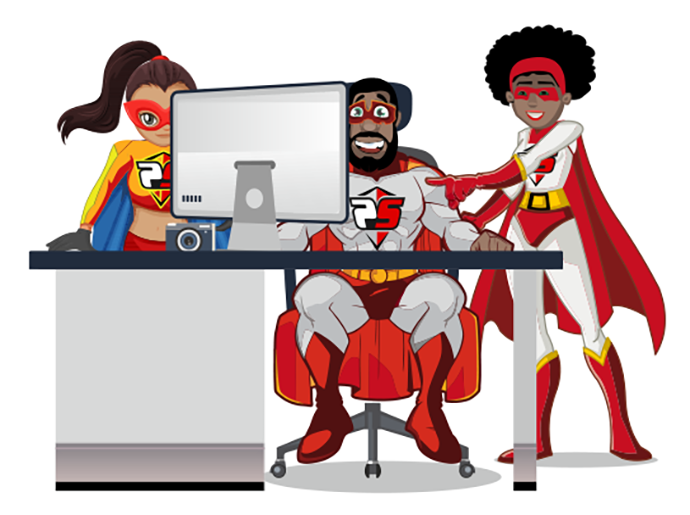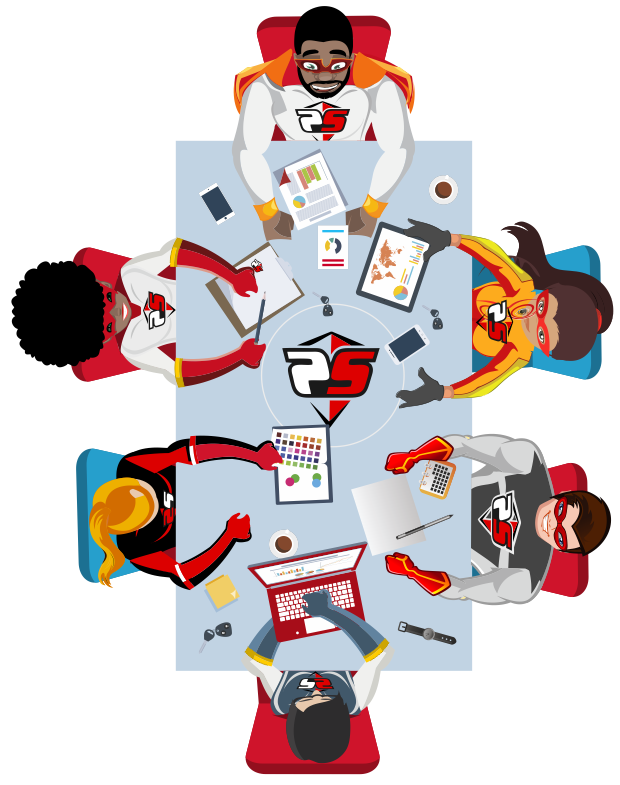 We're ready to be your Web Pro
You know you need a website, and we know that you need a website…but you're not ready to invest big dollars. Our Web Design Packages are the perfect combination of nice looking design, easy editing, and cost.
This isn't some Do-it-yourself site where it's up to you to get it done. We put it together for you, and we'll handle 100% of your website for you, so you don't have to worry about anything!
This service is perfect for businesses or individuals who don't have the time or technical skill to manage their website. Sometimes they just prefer that someone else handle everything for them. Whatever your reason is, you can rely on our knowledge and experience to run your website for you.
Pricing starts at $99/month and includes a wordpress theme, mobile friendly website along with hosting, security, and unlimited maintenance.
Our system works by allowing the layout/design to be completely customized based upon what you need.
Benefits of Letting P.S. Web Pros
Build & Manage Your Website
With the speed of technology increasing from day to day it is more and more difficult for businesses to keep up.
As a result, you see more and more outdated website designs, therefore more and more struggle to stay relevant online.
Our Superheroes Will Knock Your Socks Off!
Meet our stellar team of web design and marketing experts. They know the ins and outs of getting online businesses started, and what it takes to thrive in an online world. And they're here 7 days a week to help you grow your business.
"P.S. Web Pros helped turn my love of basketball and sports into a business. Prices were affordable and a huge reason for why we were able to get online."
Frequently Asked Questions
Do you only build new websites?
We can work with both new and existing WordPress websites. We enjoy the challenge of a website makeover, re-designing your content into a successful and high converting place to visit that is easy for your customers to use.
Do you offer other services besides web design?
Yes, we offer additional marketing and design services like graphic design, logo design, copywriting, search engine optimization, and pay-per-click advertising. These are optional services that are not required to create and maintain a website. If interested, Contact us for more info.
How long will it take to build my website?
The answer to this lies solely in how quickly decisions can be made and content supplied. On average we like to complete all our web design package projects within 5-10 business days whenever possible.  Custom design jobs can take longer. We will always give you an ETA for completion as soon as we begin to work on your site.
Will my website be mobile-friendly?
Yes, we only use WordPress themes that are responsive and adapt to portable devices. Responsive Web Design (RWD) ensures optimal viewing across a wide range of devices including SmartPhones, Tablets, Laptops and Desktop computers. This saves you development time, as well as reduces ongoing maintenance costs.
What are your payment terms?
For Web design packages, the terms are as explained for whatever particular package that you're signing up for.  For custom jobs, once you approve our quote and choose to work with us to create your WordPress website, our payment terms are 50% deposit with the balance due 4 weeks later or upon delivery of the website if sooner. If the project runs on longer than 4 weeks we invoice monthly on 21st. All invoices are payable within 7 days?
What forms of payments do you accept?
We accept Visa, Mastercard, Discover and American Express for month-to-month services. If you're pre-paying for a full year, we also offer check by mail payments.  Please contact us first if you're planning on mailing in a check.
Is there a discount for paying yearly?
Yes, we offer a free month off on any website package with a full-year pre-payment.
What else do I need to get started?
You will need a domain name (if not paying for the year). If you do not already have a domain name we can help you out with this as we walk you through the steps of getting your site online.
Are the rates I'm seeing introductory offers?
Nope! In fact, we guarantee the rate you start off with will stay the same for a minimum of three years. The rates you see above are exactly what you pay unless you're interested in an optional service like logo design or advertising.
Will there be other fees involved?
Nope! Our packages include everything you need to design, build, launch, run and maintain a website on the Internet. However, we do offer additional marketing and design services available at affordable rates.
Is there a contract involved?
All packages require a one-year term but you're protected by our 15-day free trial. If you're not happy with our service within the first 15 days, we'll terminate your contract and you pay nothing.
Is there a guarantee?
Due to the intangible nature of our work, we cannot guarantee sales, or that your website will be any success at all. That comes down to how you drive traffic and visitors to your website.
What we can do is optimize your website to the best of our abilities and skill, to convert that traffic into sales.
We guarantee that we will work with you until you are happy with your website and we guarantee 99.9% uptime if hosted with us.
If you are still unsure about any of our services, why not read what our clients are saying about us.