Earn 10% commission on affiliate sales!
Everyone needs a website. Everyone needs some type of graphic design or services, which makes this the perfect opportunity for you to offer these services and get paid recurring commissions for doing so.
We want to reward you for referring others to products on our site. Anyone with a blog, website or social media account can join our Affiliate Program and earn a 10% commission on purchases made from P.S. Web Pros.
I can sell 3 Pro Lite Web Design Packages per week.
$1,948/month or $23,376/year
—
I can sell 7 Pro Biz Web Design Packages per month.
$3,148/month or $37,776/year
*Estimates used are calculated using a 12-month scale.
It's easy to start earning money as an affiliate.
We also want to give you these!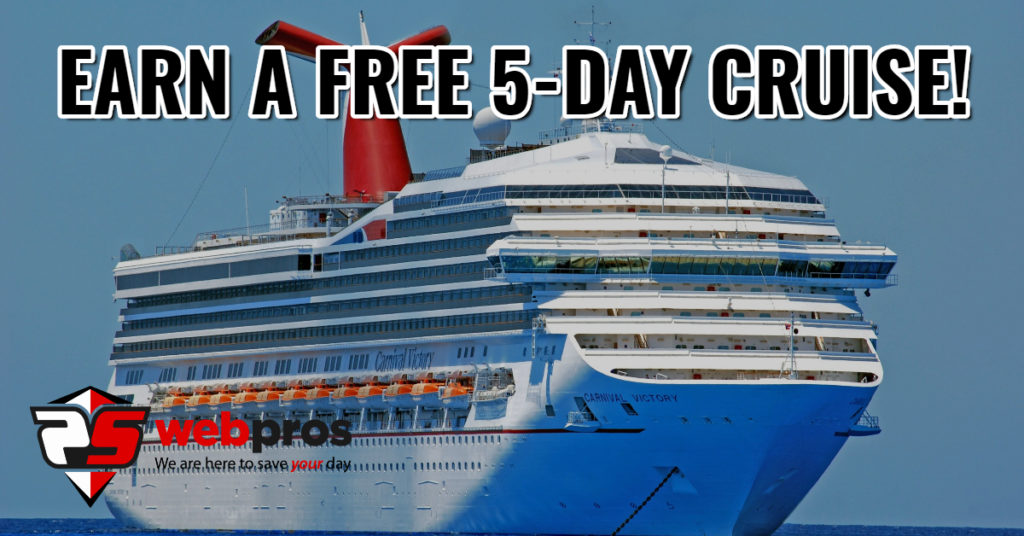 Earn a FREE 5 day Carnival Cruise Vacation!
Step 1: Refer 100 clients to any of our services – As soon as you get 100 clients, you qualify to win! It's as simple as that!  We'll then contact you and go over your options for the cruise.
Step 2: We will then pay to send you on a Carnival Cruise to the Bahamas! We will cover the cost of the cruise for 2 guests including taxes and fees. We'll also give you a $500 airfare credit to help get you to the port!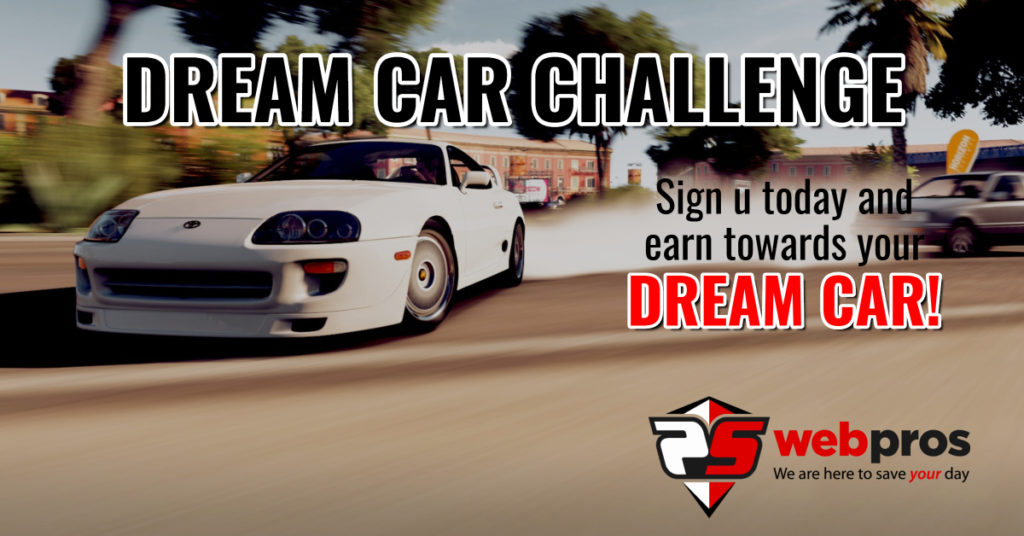 We want to pay for your DREAM CAR!*
Step 1: Refer 200 Web Design Clients – As soon as you have 200 active clients, you qualify for your DREAM CAR! You can then go lease this car, and then send us proof that you got it.
Step 2: We Send You $500 Per Month Towards Your Lease Payment – As long as you stay above 200 active customers, we'll send you a $500 check to reimburse your payment on your dream car!
*Dream Car Challenge Terms & Conditions
Frequently Asked Questions
What is a P.S. Web Pros affiliate?
Our affiliate program financially rewards you for directing customers to our site. When a product or service is purchased by a customer you refer, we pay you a commission for each sale.
Does it cost me anything to become an affiliate?
It's absolutely free to join the P.S. Web Pros Affiliate Program. There's no charge to apply.
I don't have a website. Can I participate in your program?
Yes, you can. Please see the Affiliate Guidelines for more information about this. You can't clone or copy webpage presentations or use iframes.
Can I participate if I live outside the United States?
Yes, you may participate in the Affiliate Program if you live outside the United States. We have associates from all over the world and are working hard to add even more.
How long do commissions last for?
Unless otherwise stated, commissions last for the lifetime of the customer's account.
Will I get commissions on future purchases by the customer I refer?
Yes! For the entire lifetime of the customer's account that you referred to us, on any future upsells or purchases that the customer might make, you'll receive commissions on those purchases as well.  Simply put, once you bring us a customer, that customer is also yours for life.
Do you offer recurring commissions?
Yes, we do.  For many of our services, there's a monthly fee.  You will get paid commissions on each monthly payment that is received from the customer.  This is a great way to generate passive income.
How do I get paid?
At the end of each month, your rewards are calculated and available for cash-out via PayPal (alternative methods available for non-PayPal regions).
When do I get paid?
Payments are verified and paid out the month after your commission is earned. For example, any commissions earned in February will be available March 15th.  We pay every 15th of the month.
Is there a minimum amount needed to be made before I can cash out?
Yes, there's a $50 minimum before being able to cash out.
How does the link tracking work?
An ID is assigned when you sign up through our online form. Every time a customer follows one of those links, the unique URL tells us which page to display as well as which associate sent the customer to us. We keep track of associate IDs as the customer browses our website, even if they close their browser and come back later that day.
Cookies are then used to track your referral links and last for 90 days after someone clicks on the link (it restarts every time the user clicks the link again). Cookies will track activity even if someone leaves the web page and comes back at a later time without clicking the referral link again. All actions will be attributed to you, our affiliate.
How long do cookies last?
We use Cookies to track your referrals. The cookies last for 90 days after someone clicks on your link. If they click again, the 90 days starts again.
Can I buy one of your items using my own affiliate link?
P.S. Web Pros does not allow you to purchase items through your own affiliate links.  Anyone caught trying to do this risk the chance of being banned from the program and forfeiting all commissions earned.
More questions?
If you have more questions, you can ask them here.